Venison
The Roe Deer are taken from the countryside within a 30 mile radius of our Norham shop.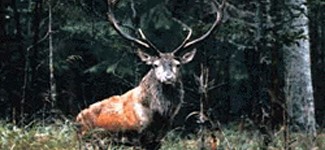 We supply both Red Deer and Roe Deer meat. Both types are from wild deer, not farmed animals. The Red Deer are shot on Scottish Highland Estates, including Aberarder, Kylackie, Glen Maserin, Flickity, Dunmaglass and Coinafern Estates - all in Invernessshire.
Professional stalkers shoot Roe Deer on Ancroft Town Farm and Berrington Farm - both of which are few miles to the South of Berwick upon Tweed in Northumberland - and Millingraden Estate, Coldstream, and Blackadder Mount Farm, Allanton, - both on the Scottish side of the border in Berwickshire.

Try our various cuts, including saddle, haunch, chops and stewing meat. We also make delicious wild Roe Deer sausages.